Jackie Amézquita is a bi-national artist based in Los Angeles who migrated to the United States at the age of 17 in hopes of reuniting with her mother. Amézquita faced many challenges finding work and getting a foothold in Los Angeles due to her immigration status. However, she persevered, beginning her journey working at McDonald's and continuing onto various other jobs, such as house cleaning, construction, and working as a nanny. In order to attend college, Amézquita paid for her tuition by working overtime as a nanny, graduating with an Associates in Arts. Amézquita ties together her identity as a Guatemalan and her experiences as an immigrant woman to reflect socio-political meaning into her artwork. Having interacted with many other cultures as well, Amézquita uses her interest in the integration of one culture into another to create art that examines the political, psycho-geographical, and economical effects of cultural intermingling.
Gathering Number Two

, 2020 
Slab Ingredients: Handmade with local soil from Sylmar, Burbank, Glendale, Mission Hills, Encino, Brentwood, Granada Hills, Northridge, Palms, North Hills, Van Nuys, and Beverly Hills, cal hidratada (limestone) from Latin America, salt, and masa. 
Each slab measures about 12x12x1" making the work approximately 36X48X1".
Dishes Ingredients: Bell peppers, eggs, flour, potatoes, carrots, lettuce, vinegar, radish, cilantro, beets, beans, cheese, masa, sweet potatoes, rice, sugar, Pacaya palm, plantains, cream, pork, beef, chicken, honey, fermented grapes, yucca, cabbage, peas, broccoli, salt, pepper, basil, bay leaf, cinnamon, tomato, red onion, garlic, and oranges. 
Two tables, produce crates, and cobija.
This work is a record of one in a series of social food gatherings in Los Angeles at the beginning of 2020. The artist invited twelve people to share twelve festive and comfort Central American dishes. The food was served on slabs made of masa, limestone, salt, and soil from twelve neighborhoods in Los Angeles. Guests were invited to use their fingers to eat, and drank from frozen orange peels. At the end of the gathering the leftovers continue inhabiting the slab.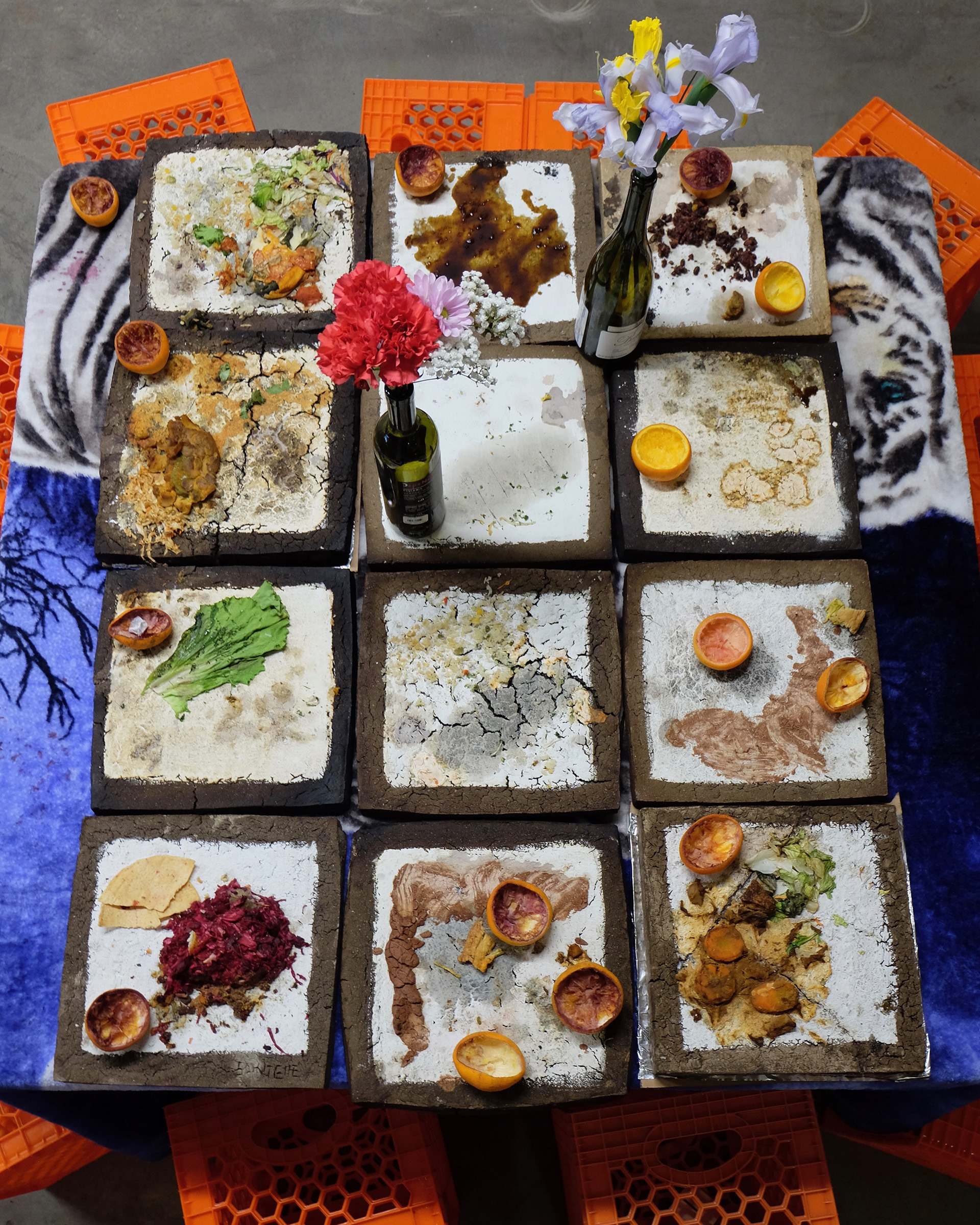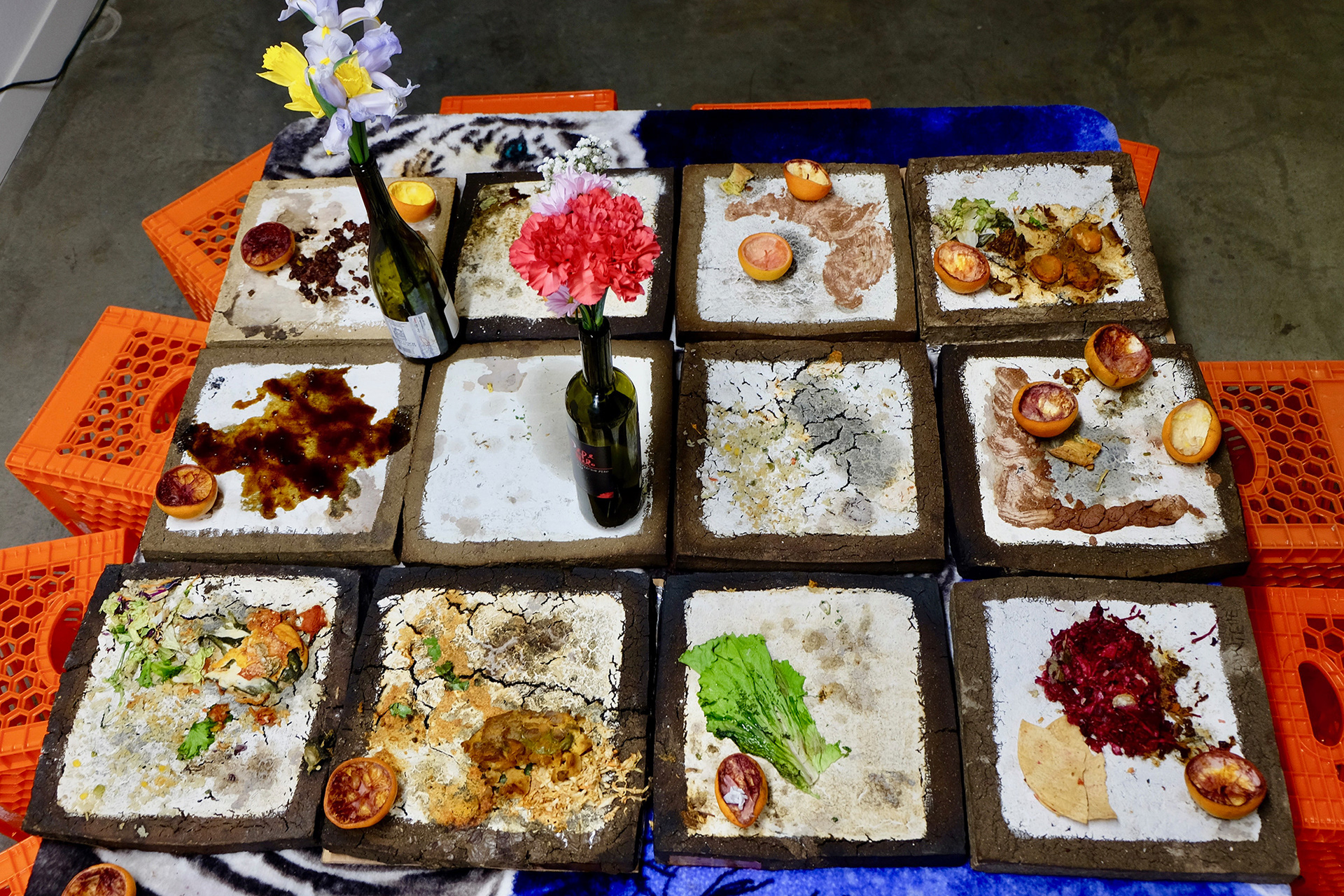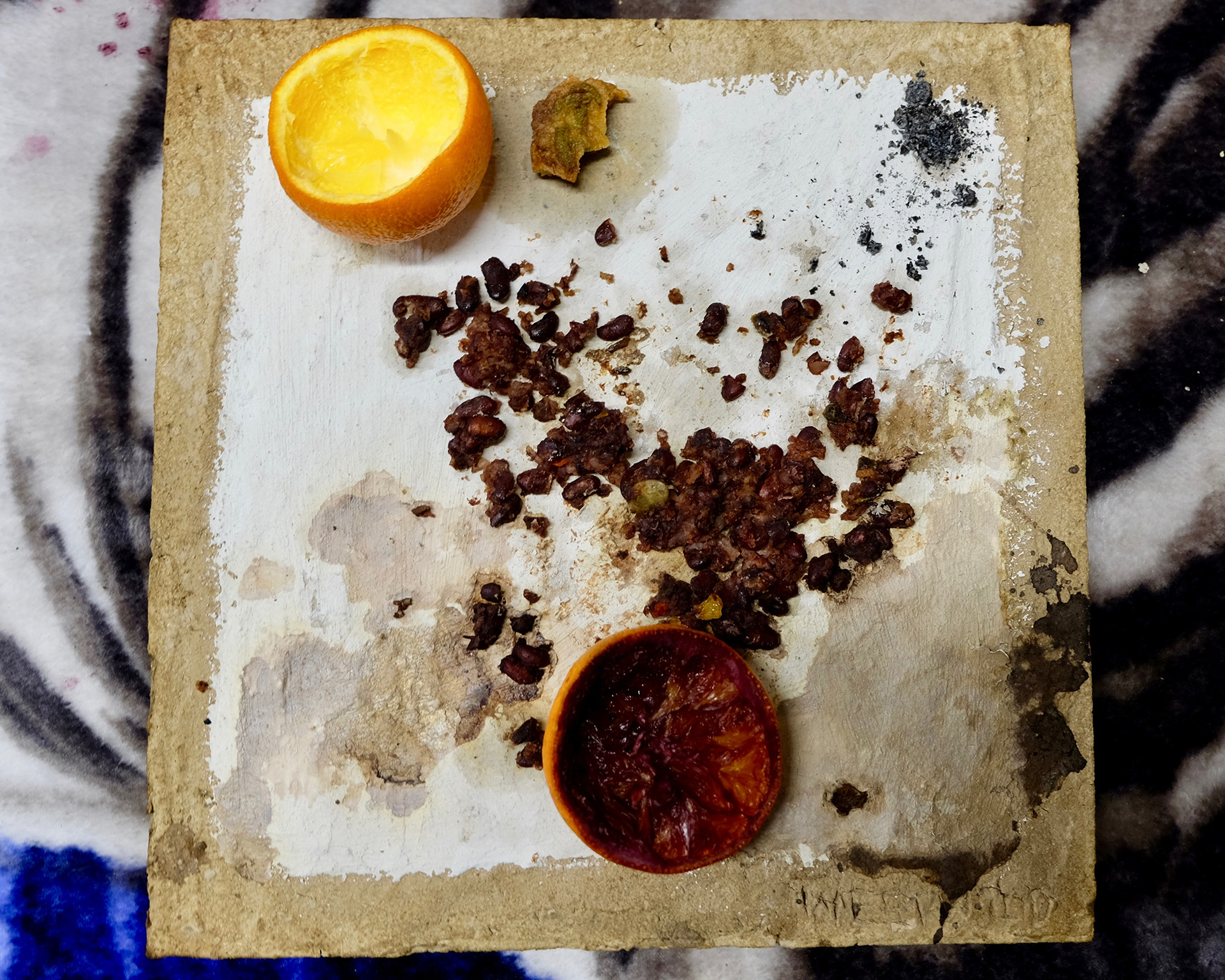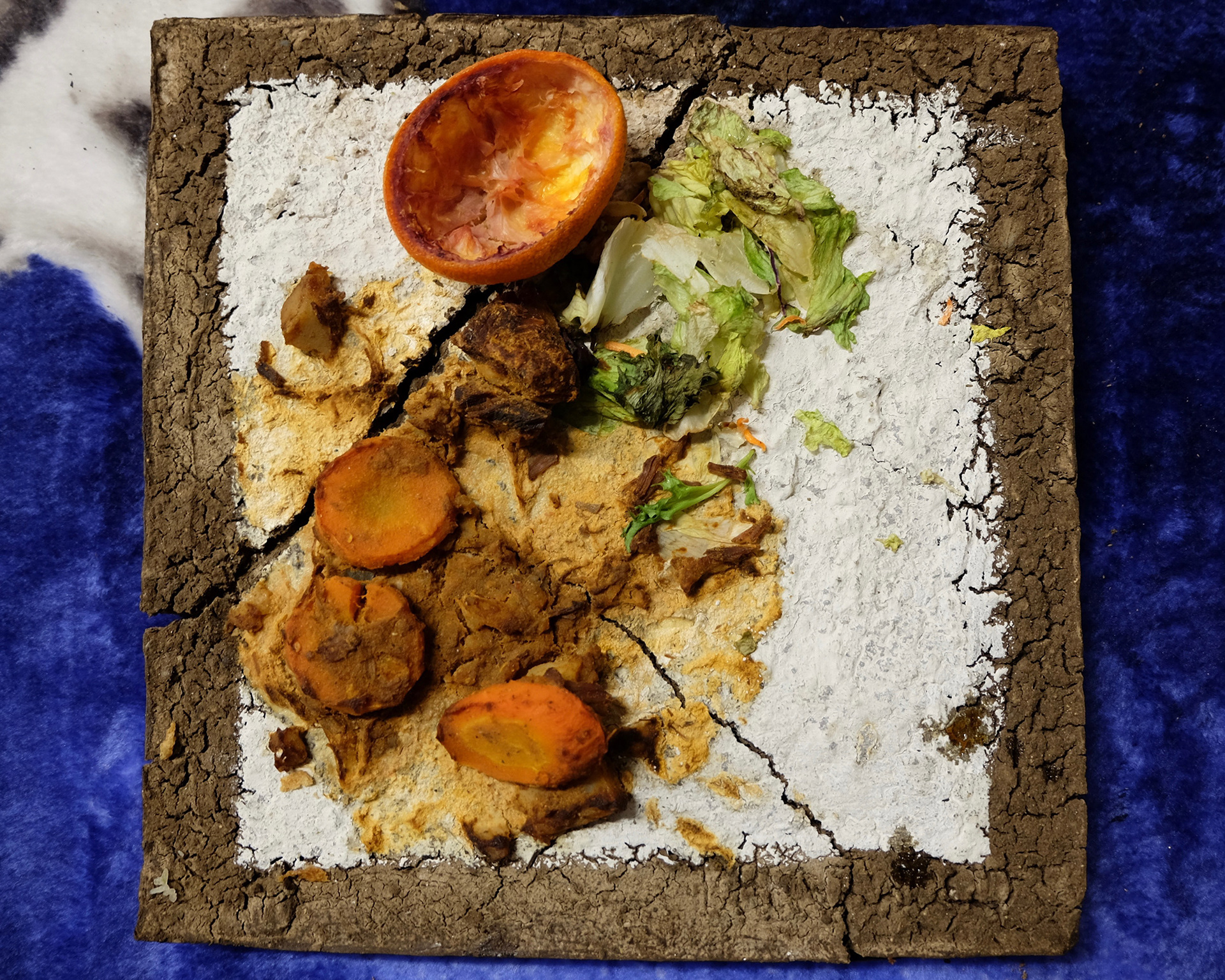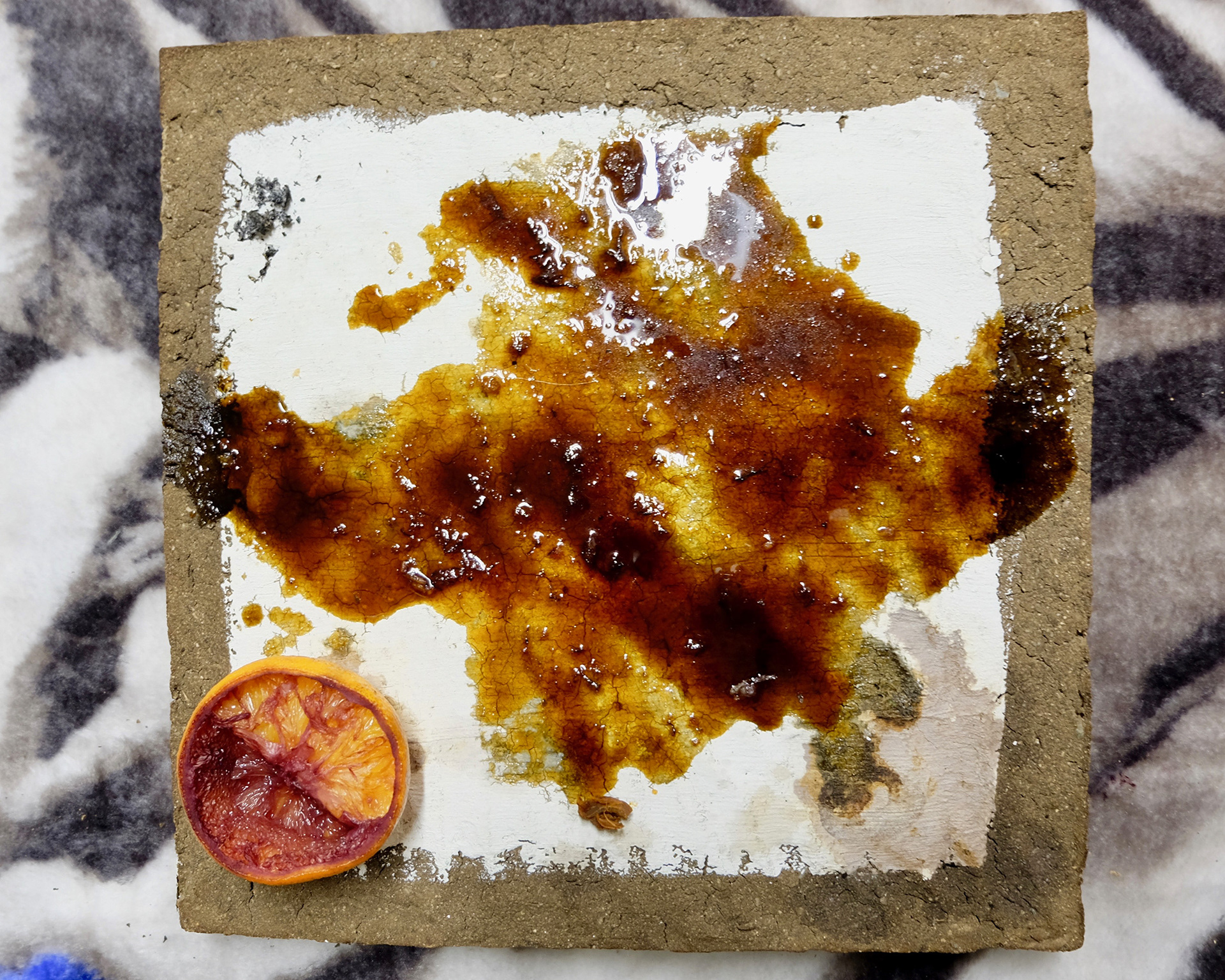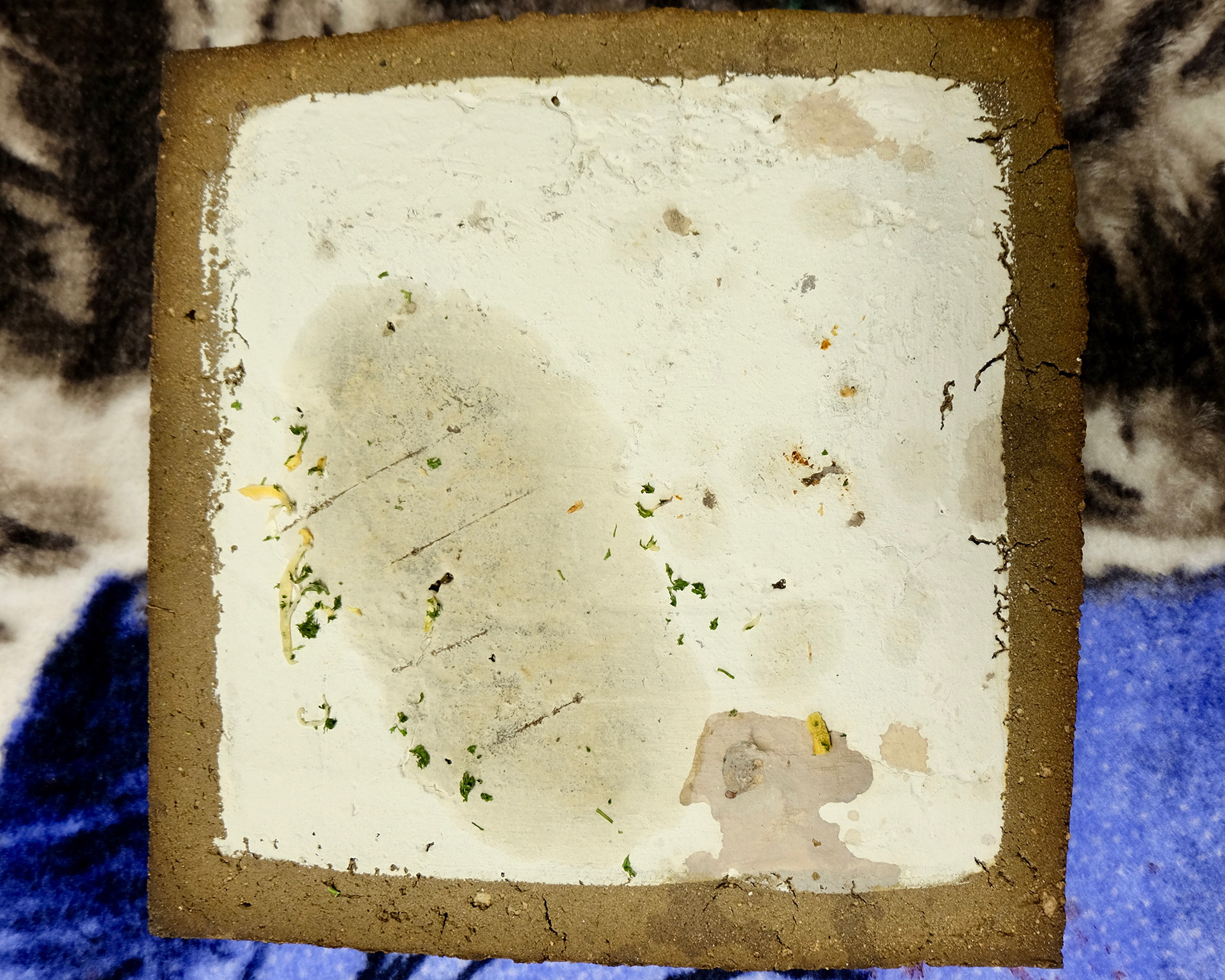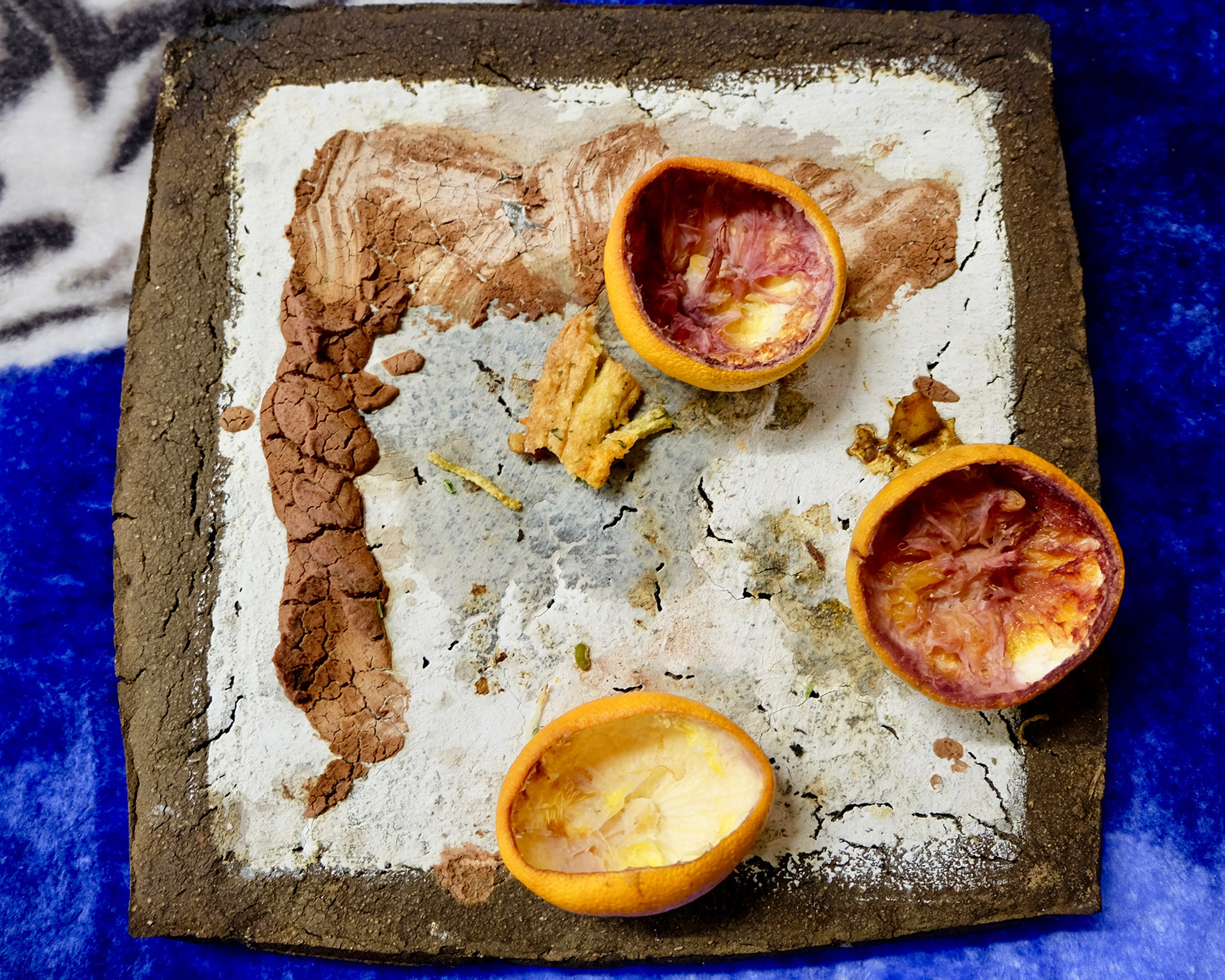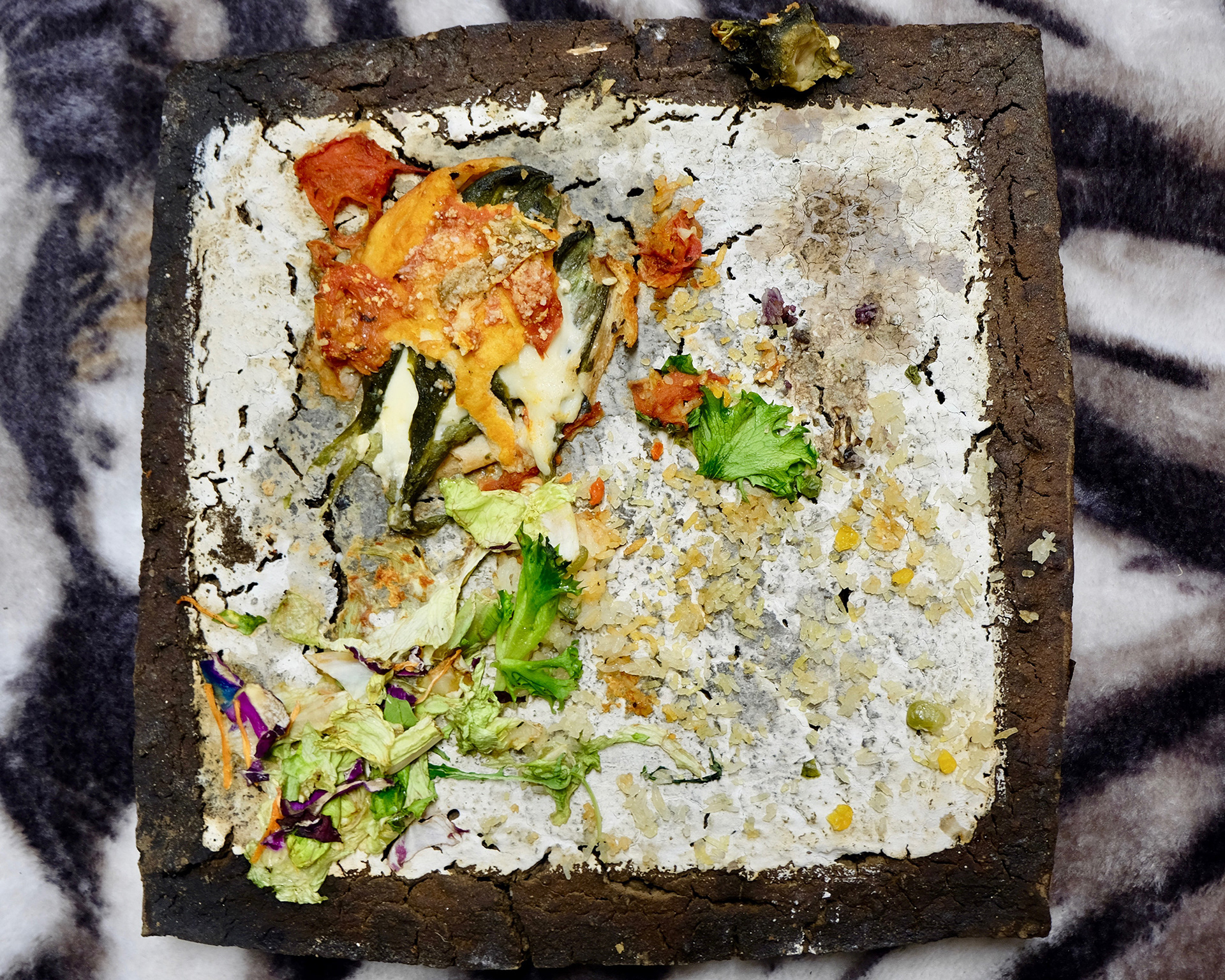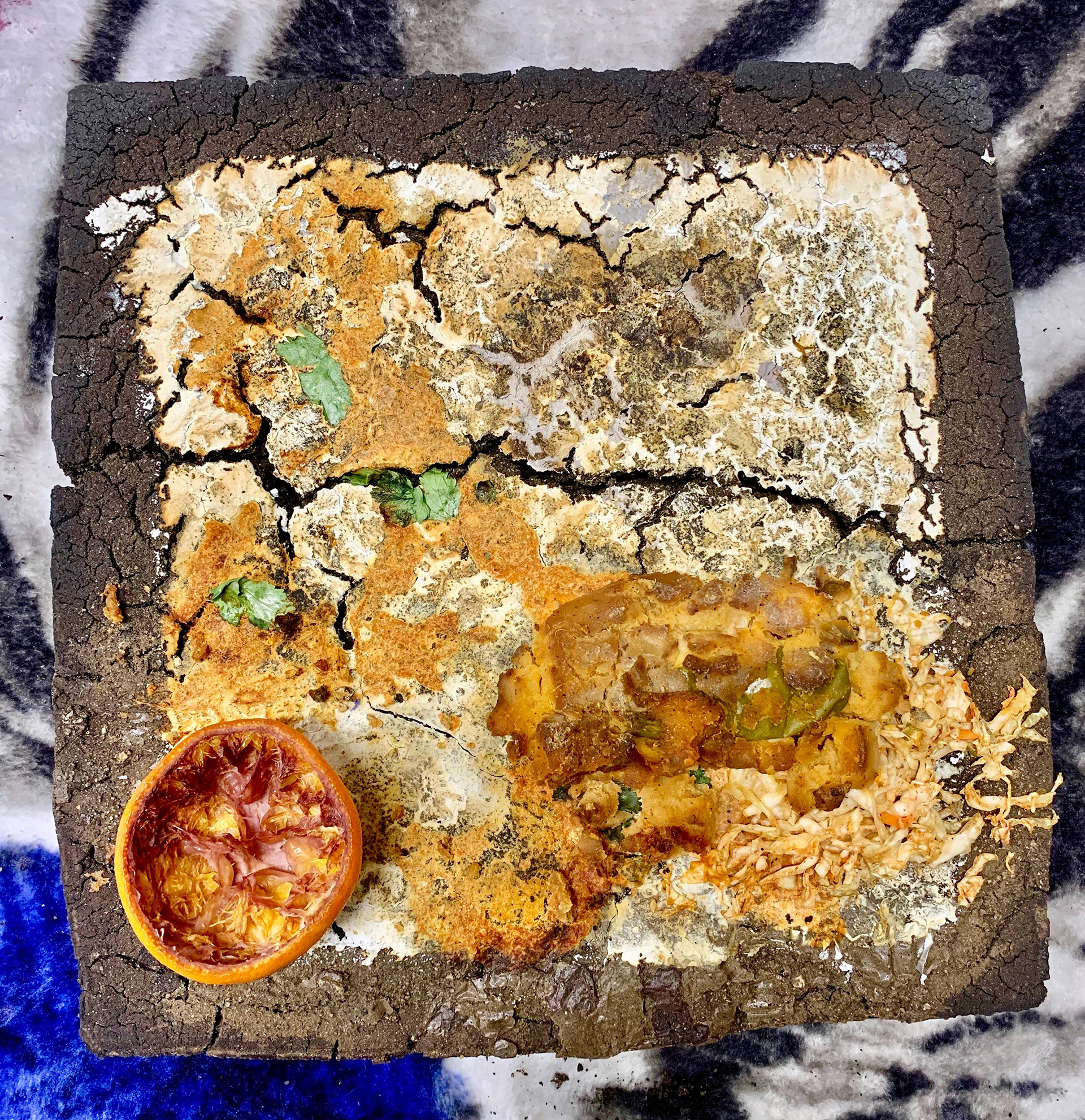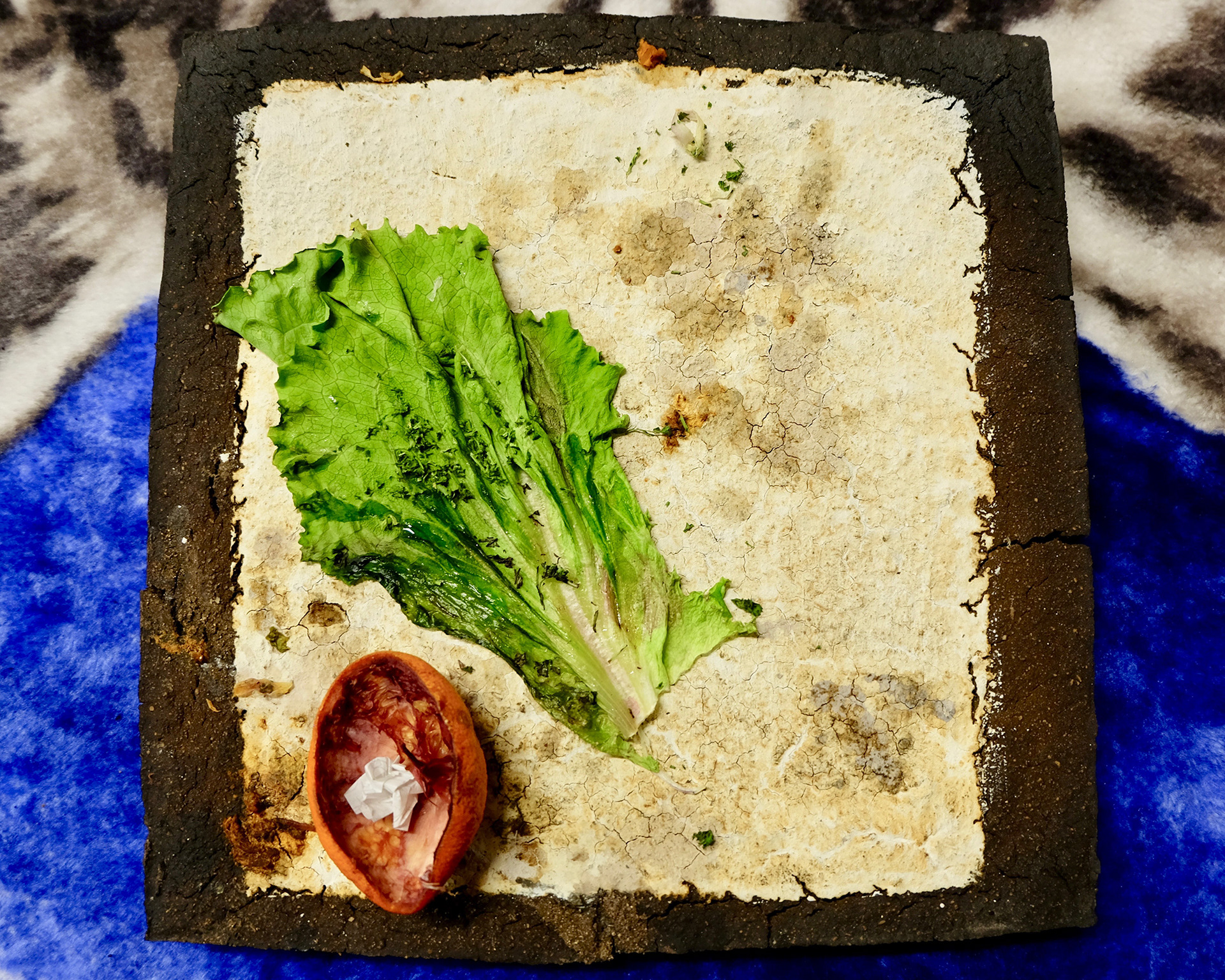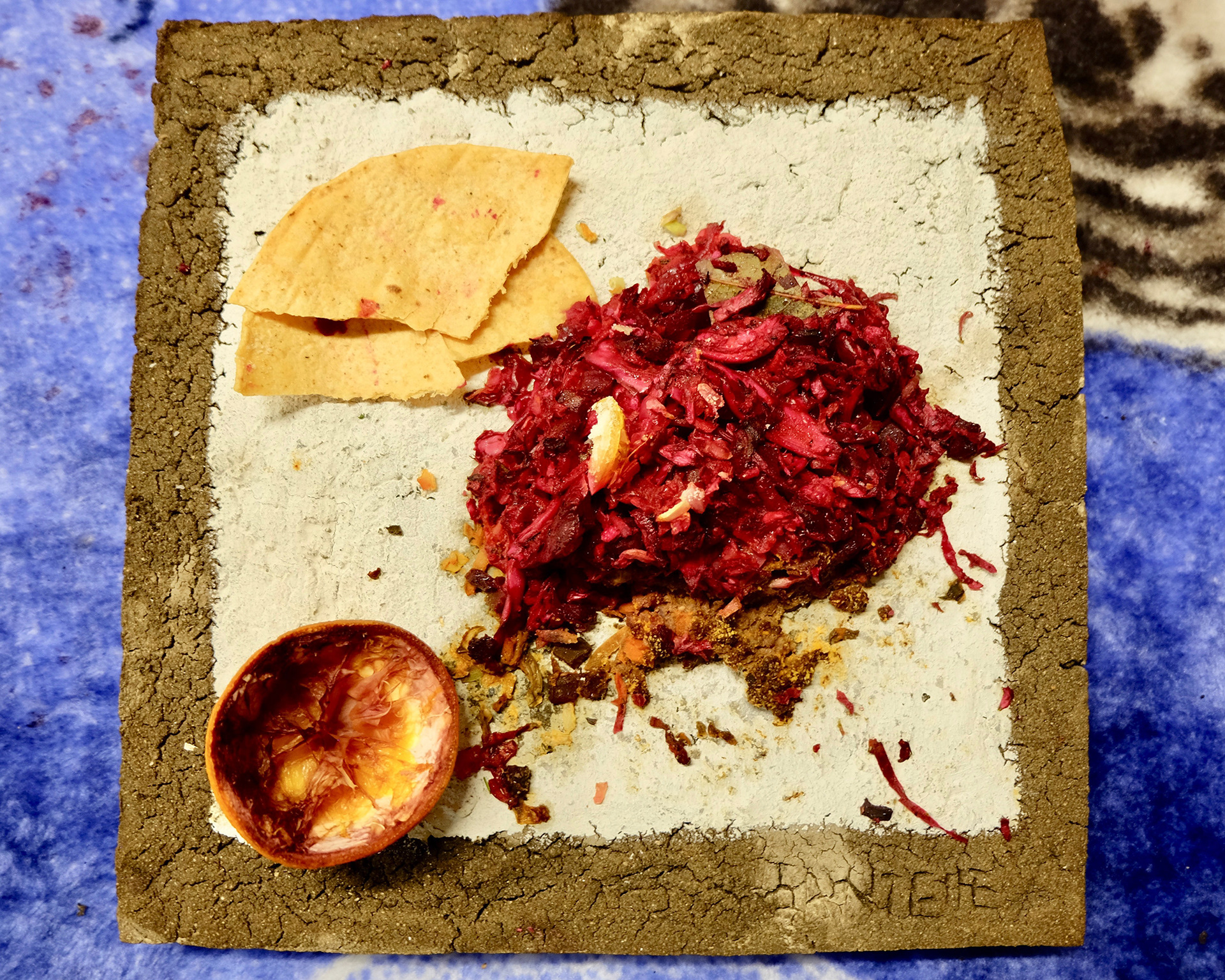 Find more work by Jackie Amézquita here: